Only the highest quality donors are included in our egg donor database.
Our egg donor database. Easy to use, with secure search capabilities, our egg donor database provides valuable information about each of our donors. When you conduct an egg donor search, you'll find information about each donor's:
Personal history
Education
Occupation
Medical history
Motivation for donating
Family health and genetic history

Within our registry, you'll find a large egg donor database. Many of these donors were drawn to the program out of empathy and altruism. From among our extensive egg donor profiles, you can select a donor that seems right for you, and be on your way to the next step in creating your family.
Diversity of donors. Through outreach and selection, we continually work to secure a broad racial and ethnic range of donors.
When you search our egg donor database, you can filter your search for donors of varied ethnic background: Caucasian egg donors, Chinese egg donors, Indian egg donors, or African American egg donors, for example. We are always adding new egg donor profiles into our database. If you do not see any egg donor profiles that are matches for you, we recommend that you please check back later.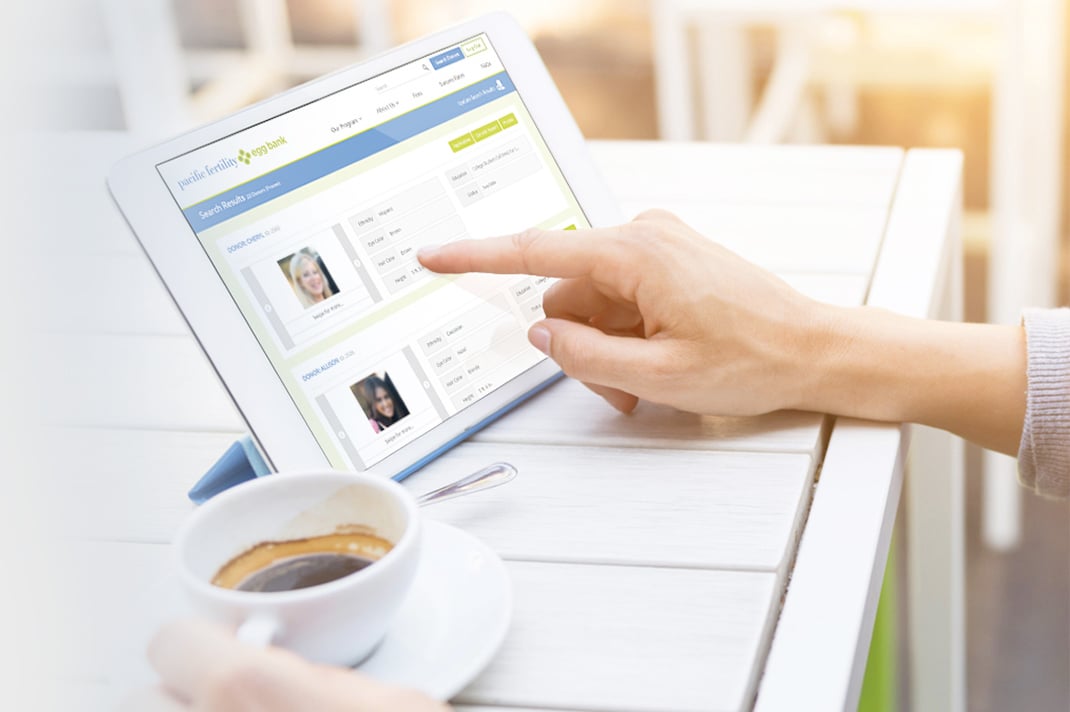 If you are having trouble finding an egg donor of a specific ethnicity, broadening your search to consider other ethnicities will give you access to a larger pool of egg donor profiles to choose from. For example, if you have trouble finding an Indian egg donor, consider searching more broadly for Asian egg donors. Having a larger pool of egg donor profiles to choose from will also enable you to start the egg donation process sooner.
In addition to ethnic and racial diversity, we are committed to maintaining a pool of egg donor profiles reflecting diverse physical traits as well as varied academic, occupational, and personal backgrounds.